Coffee Connoisseurs Saving the World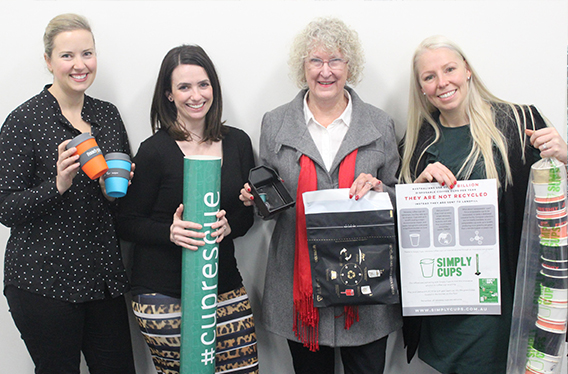 Australia is where coffee connoisseurs are bred and at Gradability we inhale the stuff, in very un-connoisseur-like fashion. So it was confronting to learn that if we lined up every single takeaway coffee cup used in Australia each year, they would stretch around the world – twice! That's a huge environmental impact that our love of coffee is having – and we simply couldn't ignore it.
So thanks to the initiative of Hannah Drover, Jessie Schleibs, Lindsay Jacombs and Georgina Wade, we have partnered with a brilliant Aussie company called Simply Cups Australia who are working to reduce this impact, by collecting and recycling coffee cups.
Earlier in the year we implemented a coffee pod disposal system in partnership with Australia Post and also provide all of our team members with their own personal keep-cup. Knowing that we're looking after our environment, just makes that single origin double shot macadamia latte go down that much smoother.